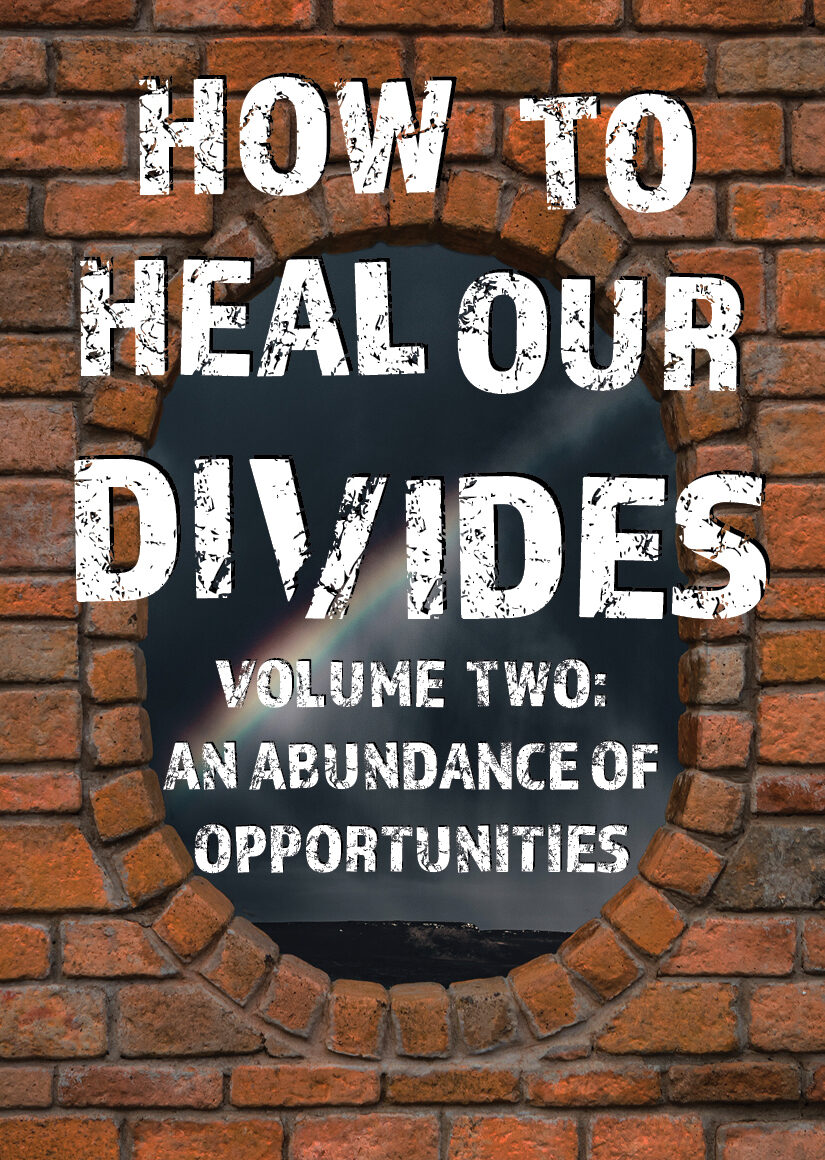 Now available – Book Two – "How to Heal Our Divides Volume Two: An Abundance of Opportunities"! Like the first book in the "How to Heal Our Divides" series, this second volume contains chapters from over 25 different contributors, with a particular focus on organizations doing the important grassroots work to heal different types of divides. Here is a wonderful review of Volume Two from Spirituality & Practice. Order the Volume Two Paperback version here or the eBook here. If you are interested in ordering 10 or more copies, please contact us for a steep discount.
If you are also interested in learning more about Book 1: "How to Heal Our Divides: A Practical Guide" you check it out here and here.
A group discussion companion for Volume Two is under development. The group discussion companion for Volume One is available as a free download here or you can order a print version here. The discussion guide is organized into 4, 6, or 8 week long group discussions. We are glad to visit with your book discussion group or church group via Zoom!