by Kathy Izard – Thomas Nelson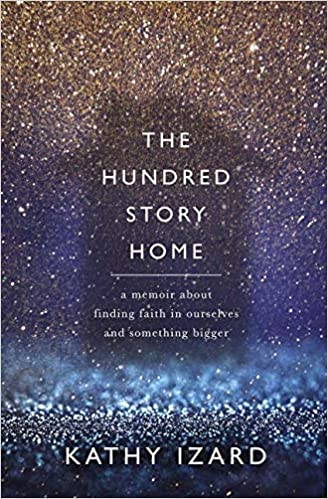 Learn more and purchase from:
What if you just trusted the whisper of calling placed on your heart?
Kathy Izard was volunteering at Charlotte's Urban Ministry Center when an unlikely meeting with a homeless man changed the course of her life. She realized that serving at the soup kitchen was feeding her soul, but not actually solving the needs of the homeless population.
Rather than brush it off and avoid what she now felt called to take on, she quit her job and took on what seemed like an insurmountable task—building housing for Charlotte's homeless.
Woven together with this uplifting story of social action is Kathy's personal struggle with faith, forgiveness and fulfillment. In telling her story, Kathy invites you to consider rewriting your own.
What's calling you? As crazy at it seems, it may be crazier not to try. This book will push you to do so much more than you ever thought possible.
Publishers Weekly: This touching debut from Izard shares the story of the creation of the Homeless to Homes program at the Urban Ministry Center in Charlotte, N.C. 'Where are the beds?' formerly homeless writer Denver Moore asked Izard in 2007 while they were working in a soup kitchen, a question that stirred a calling in the author. Izard tells of how she quit her job as a graphic designer to start the Homeless to Homes program to help serve Charlotte's homeless, introducing readers to members of the 'invisible' community who become friends and family to her, among them Ruth, who finally can get some medical attention; Raymond, who rejoices in having his own Christmas tree; and Chilly Willy, whose erratic behavior prevents his participation in the program. Alongside the story of the program, Izard explores how her experiences shifted her faith. Although she believes she hears voices encouraging her, Izard is reluctant to admit she has received a calling. But when she finds herself struggling to secure funding and to convince neighbors to back the project, some lucky coincidences (which she later defines as 'God-instances') begin to sway her faith and make her reconsider the voices in her head. Izard's inspiring story is a seamless blending of personal memories and information about her project to help the homeless.